Ok, I will try not to be completely inflammatory in this one, but holy shit, this crap is getting old. As of this morning, Microsoft now officially owns ZeniMax Media (Bethesda's parent corp), and wasted no time telling us that there will be Bethesda games exclusive to PC and Xbox in the future.

As you may surmount by my intent to restrain myself from writing an entire post of just expletives, I don't like platform exclusivity. I fucking hate it.

I hate Epic Game Store with a fiery, burning passion and have never spent a single dollar of my own money in there because it is a shallow, contemptable cesspit where competition goes to die. And yes, this is me holding back. I will likely have a rant about EGS alone at some point in the future.

Platform exclusivity is anti-consumer. Plain and simple.

I know, I may have already lost some of my audience due to my language, or because I might be coming across as a Steam fanboy (I am, a little), but just hear me out: exclusivity on a platform that should and can be open (like PC) is a cancer that burdens the consumer with less choice, more complication and ultimately, encourages piracy.

I wasn't going to go in on this today, but fuck it, we're here, so let's do this. Get ready for a long rant about why exclusivity is bad.

First, let's talk a bit about film and music.

Back in the late 90s and early 00s, digital piracy was all the rage. Napster and other early file share programs were credited with killing both the film and music industry. (More so the music industry, but that's not particularly relevant). And of course it did. Not only did it change the price of a $20 CD or DVD to free, but it also made it incredibly easy to find anything you were looking for. Both free and convenient. Hard to beat that kind of value.

But as some of us will remember, quality was often lacking, and there was always a risk you might download something illicit, or harmful to your computer. So when iTunes, Netflix and Spotify came along… it was a breath of fresh air. Suddenly, I can buy any song for $0.99, or just pay a monthly subscription and get a huge library of content that I can access anywhere at any time. Plus, now I'm at least giving something back to the artists.

Yet, as we're all well aware, these days it's become less simple, at least for film and TV. Music remains fairly available across most platforms, but movies and TV shows are being more and more sectioned off as they were when they were on cable and network television. When before, you just had Neflix and Hulu, now there's also Amazon Prime, HBOMax, Disney+, CBS All Access, CRAVE, Crunchyroll, and a host of others. Most of these have exclusive content which was at one point, (or even still, depending on what country you're in) on Netflix. What was once a $8/month sub, has become $80-100/month, which is basically what we were paying for cable in the before times.

This is exactly what we were trying to avoid. This is why millennials and younger generations ditched TV in the first place. It's expensive, riddled with advertising, and sectioned off into "packages" which very intentionally kill consumer choice, because we really have no options when it comes to service providers. Even in a big city, you rarely get more than 2 or 3 options that are worth anything.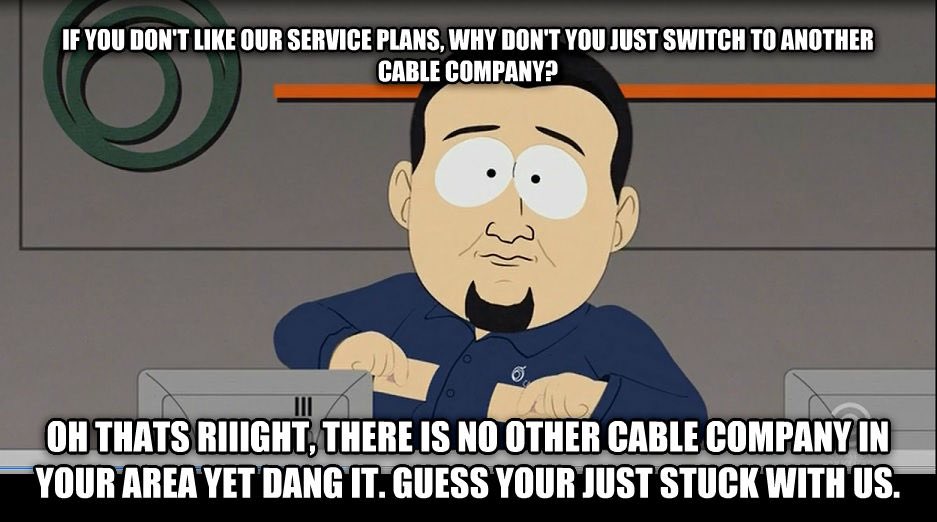 So what happens? We go back to piracy. I'm certainly not paying for 6 or more subscription services. I'm paying for one or two at most–and then I will find the shows and movies that are otherwise unavailable, via other means–or just not watch them.

I feel the same way about gaming platforms, and especially those which are available on PC. Some of you will say, "well a launcher is just a launcher. You can still play it on PC, so what does it matter if it's on Steam or Epic?"

A lot, actually.

First, let's talk about platform features and software design.

I wouldn't mind other launchers so much if they weren't absolutely atrocious in their design philosophy. While Steam is by no means perfect, and can be a bloated, dated looking mess sometimes… it's nearly 18 years old. It's old enough to vote, as of this year. As such, it has features that other platforms have never even considered adding that I can tell, and it blows my mind, since this should be the bar of quality we've come to expect. Especially considering Steam was virtually the only combined DRM platform and store that existed on PC without any competition for years. It is nearly single-handedly responsible for the entire marketplace of modern PC gaming as we know it.


So why can't we have the same standards for design on other platforms? For example, no other platform has default controller compatibility other than their own. Sure, Sony supports Dual-Shock controllers, and Microsoft supports XBox controllers, but Steam supports any controller, fully in-UI whether in full-screen or desktop mode. Even the Switch Pro Controller, which was never given any official PC support by Nintendo–Valve just took it upon themselves to make it work. No other platform even attempts this kind of stuff.
Certainly not EA, with Origin which has been around nearly as long as Steam at this point, and not Ubisoft with UPlay, which has also been around almost as long. So why should I support their platforms when they bring nothing to the table? Plus, at least EA and Ubisoft, for all their faults, still bring most of their games to Steam, and allow you to use both launchers (awkwardly).

So at this point, you start to look at some of the exclusivity that publishers like Epic and Microsoft are trying to pull lately, and I just have to ask, "why?" What is the value they believe they bring to the table? If anything, exclusivity agreements have caused actual irreparable damage to some games and developers. The recent fiasco with Hitman 3, for example, wherein the developer intended to include content from Hitman 1 and 2 for those who already owned the game, but this turned into a technical impossibility, because Hitman 2 doesn't exist on Epic Store, and Hitman 3 is a timed Epic exclusive, so no one can get Hitman 2 content for Hitman 3 on Epic Store without having to individually buy the content. It's a fucking mess that could have been avoided simply by not enforcing exclusivity. People who already own the first two games on Steam could be enjoying all the content in Hitman 3 right now on PC, but they can't, and the only honest answer to "why not?" is greed.

I wouldn't even mind Microsoft having platform exclusivity if the XBox software on PC wasn't so horrendously bad. For some reason, they hide game files behind complicated hidden folders, which causes games to crash. This is common problem, and I've solved it more than once by purchasing the same game again on Steam. And again, because these files are hidden, it makes it harder to hook the game as a "non-steam game" (a feature Steam has that allows you to hook games outside of Steam so you can use Steam-releated features like 3rd-party controller compatibility). So I can't use my Switch Pro Controller with Xbox Gamepass games without complicated workarounds. Which sucks, because I otherwise think Gamepass is a pretty good idea.

So, when I see Sony release first-party Playstation titles on Steam and other PC stores a couple years after they release, I see a publisher who understands that branching out to other platforms is good for business.
Because here's the thing:

People often argue in favour of Epic's exclusivity deals because they are pro-developer. Admittedly, they are, especially for tiny devs who would otherwise not get the exposure, or financial runway. When a multi-billion dollar publisher comes along and offers you millions for a one-year exclusivity deal, it's hard to turn down, and in some cases, I would totally say it's worth it for the developer. Epic also takes a comparatively low cut from sales.

But why can't they do both? Why can't a game launch on both Epic and Steam at the same time? Wouldn't the developer stand to make more money since both platforms are popular and well-funded? It would be the best of both worlds, really. Epic advertises as a smaller, but curated list of games that has fewer overall customers but takes less of a cut, whereas Steam has the mass appeal and larger potential outreach. It's a win-win for an indie developer.

Besides, Epic doesn't do any of this out of some sense of nobility, or "pro-developer" sentiment: they just want their slice of the pie. As is evident in their on-going legal battle with Apple, they just want to have their own store on every platform, so they can continue their effort to establish their exclusive brands. They aren't fighting "against" Apple and Steam's 30% cut, they just want to cut off a bigger piece of the industry for themselves while appearing to stick it to the man.

It's not David vs Goliath, it's King Kong vs. Godzilla. Sure, it's fun to watch, but the result is a destroyed city that neither of them have to clean up. Or in this case, a joke of a "AAA" gaming industry that cares more about revenue than QA, because consumers will flock to a popular franchise, just because it is popular. They don't give a shit about quality control. Hence, the abomination that is the recent Avenger's game.

Platform exclusivity just encourages people back to piracy. It's doing it for TV and film streaming, and it will do it to games, as well. In an ideal world, we'd pay artists directly, and tell major publishers to fuck right off.

We can look back to Dark Souls as an example. The first PC port was an afterthought. It was locked at 30fps, low texture resolutions, and had terrible online functionality. Despite this, it was still a hit, and resulted in From Software not only remastering it, but also releasing every subsequent Souls' game on PC, simultaneously with console release. Same with the release of their latest IP, Sekiro. None of this would have happened had From decided to keep Dark Souls a Playstation exclusive.

Exclusivity does not breed competition, or innovation. It only stifles consumers and reduces potential outreach, while encouraging piracy and other alternative means. While I excuse a few companies like Nintendo, because they often have a platform which is dramatically different from others in a way that makes it worth while just for its unique features… the fact that Breath of the Wild emulation and modding on PC is so popular should be evidence enough that Nintendo could stand to make even more money with an official PC release.

Not that I'm expecting Nintendo to start pushing Mario and Zelda to Steam any time soon, but it's a nice dream.

/gameon